Have you seen the Supreme Spring/Summer 2021 Accessories Collection? The New York-based skateboarding lifestyle brand outdoes itself with an incredible range of products, from belts to a freaking jet ski. Here's a quick look at some of their selection with YankeeKicks.
Supreme Spring/Summer 2021 Accessories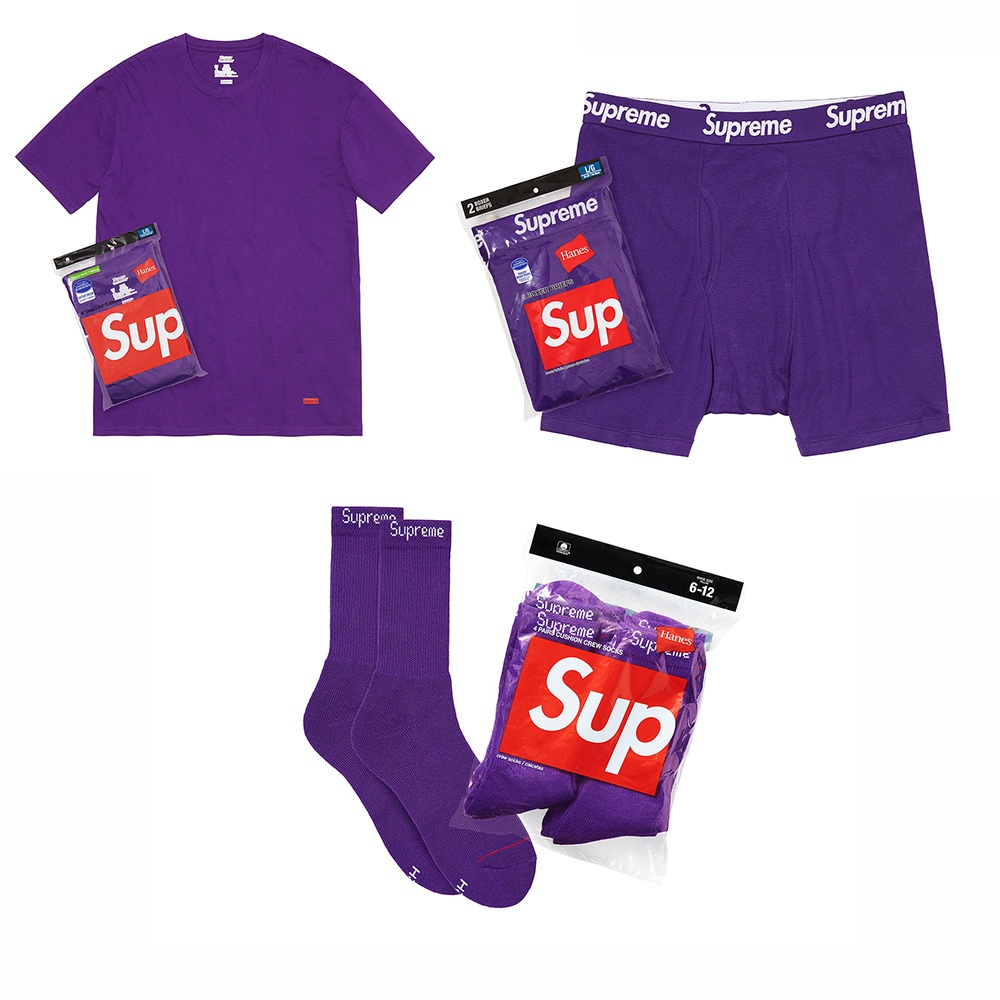 Royal Purple coats the Hanes undershirt, boxer briefs, and mid-length socks. All appear to made of 100% cotton. Perfect for whatever you're rocking on top. Also available in Black or White.
Create your own vibes with the AKAI MPC Live II; a self-contained battery-powered immersive beat machine done over in Supreme Red with Black and White accents. Or capture the moment like back in the day with the Yashica MF-1 Reusable Camera, available in either Black or Red.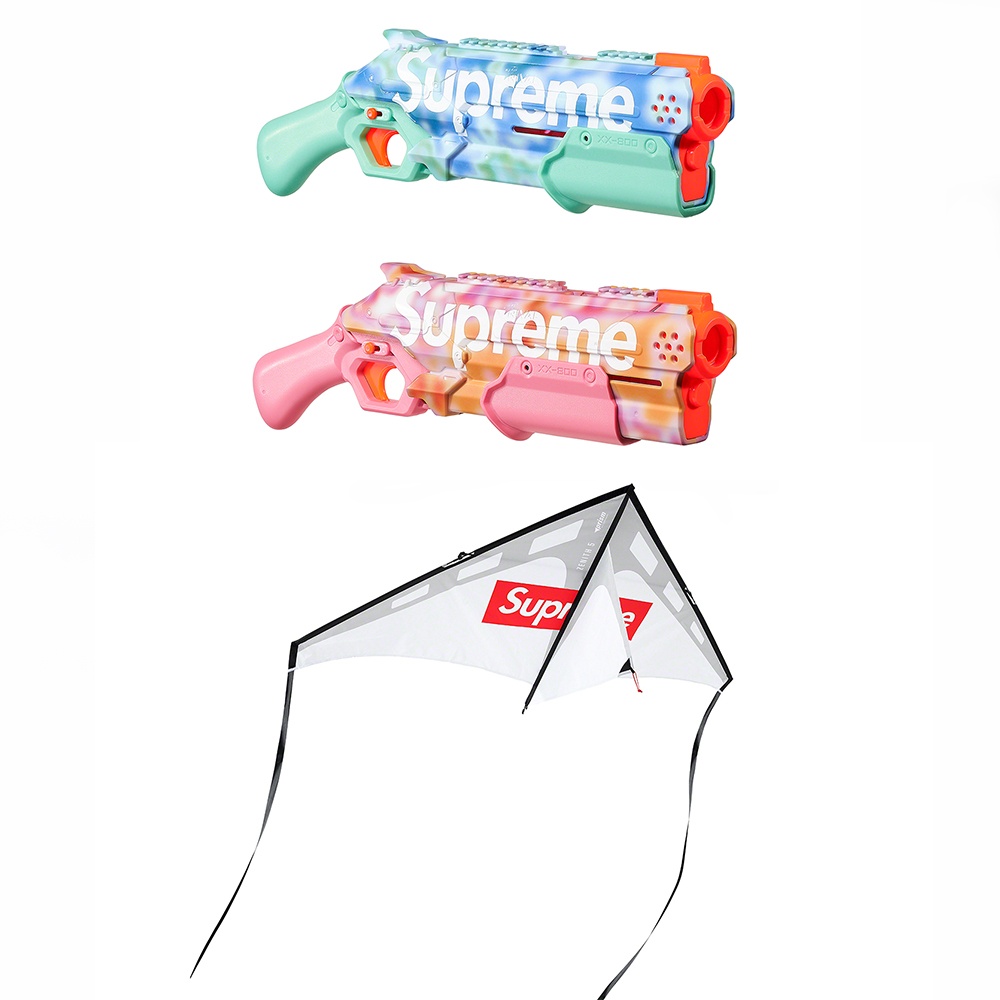 Get ready to nerf the crap out of your friends in style with these Supreme Nerf Rival Takedown Blasters; one in Pink and Orange and the other in Teal and Sky Blue. When's the last time you flew a kite? A prism kite complete with Supreme branding could brighten up your skies this Summer.
Looking to lounge and kick back? Check out these incredible Vitra Panton chairs or how about these crazy Cini & Nils Cuboluce Table Lamp.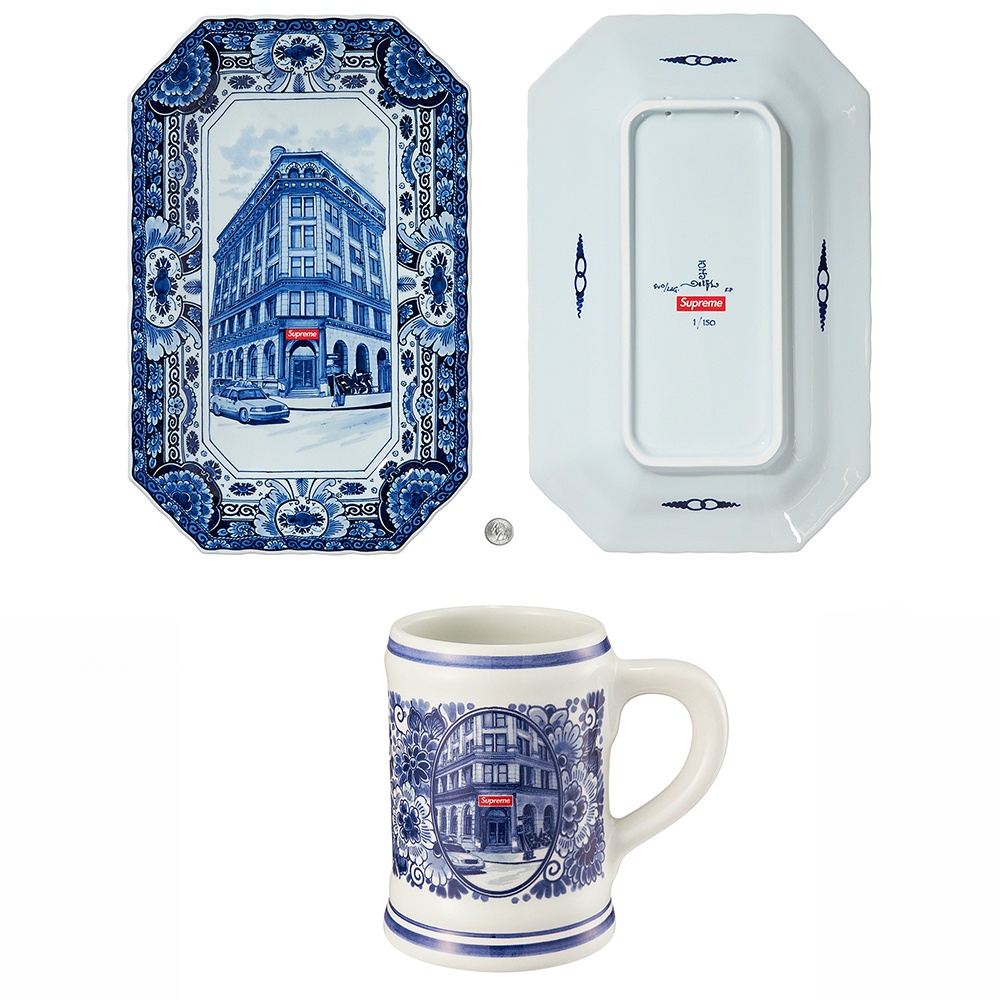 Break out the good stuff and keep it classy with these hand-painted Supreme Royal Delft 190 Bowery plates and beer mugs.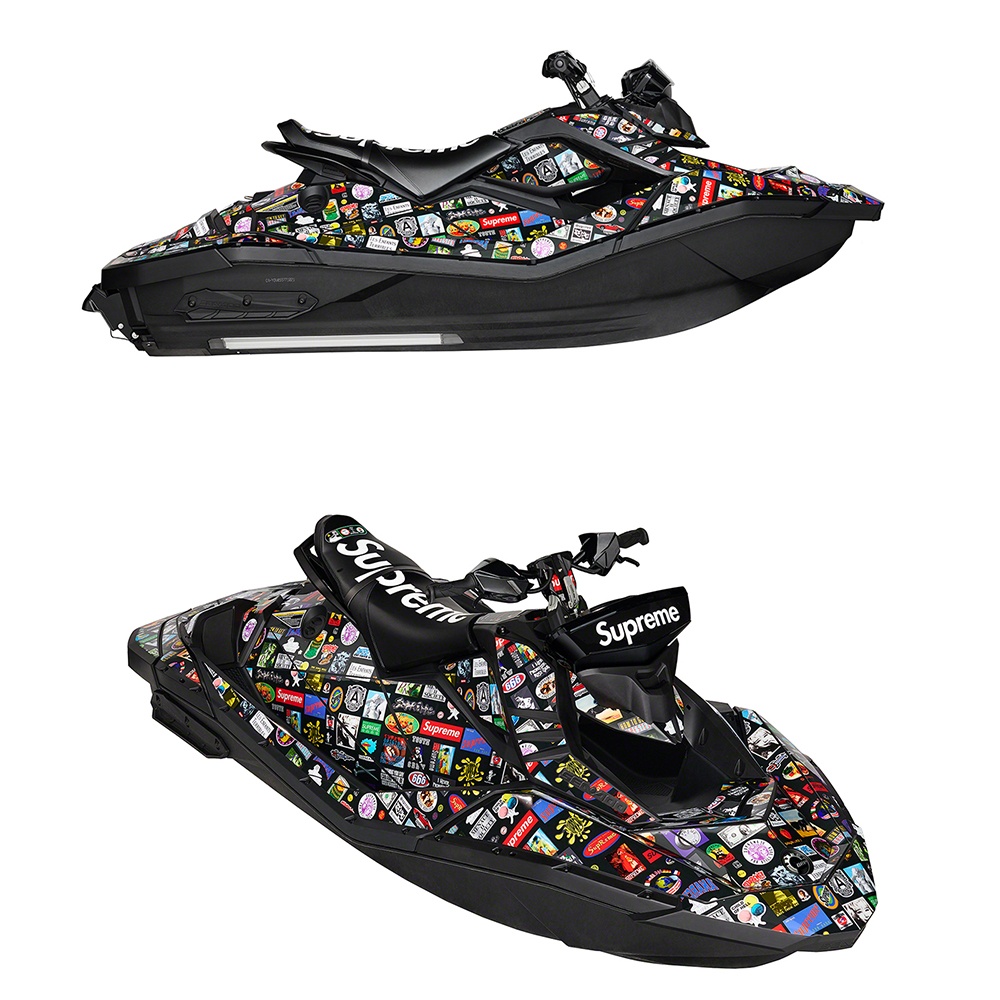 What be said about the Sea-Doo SPARK TRIXX jet ski? The lightweight nimble design features a Rotax 900 Ace-90 horsepower engine and an all-Black body under the added sticker graphics. Moreover, it's loud, tacky, and perfect in every way.
But what, there's more….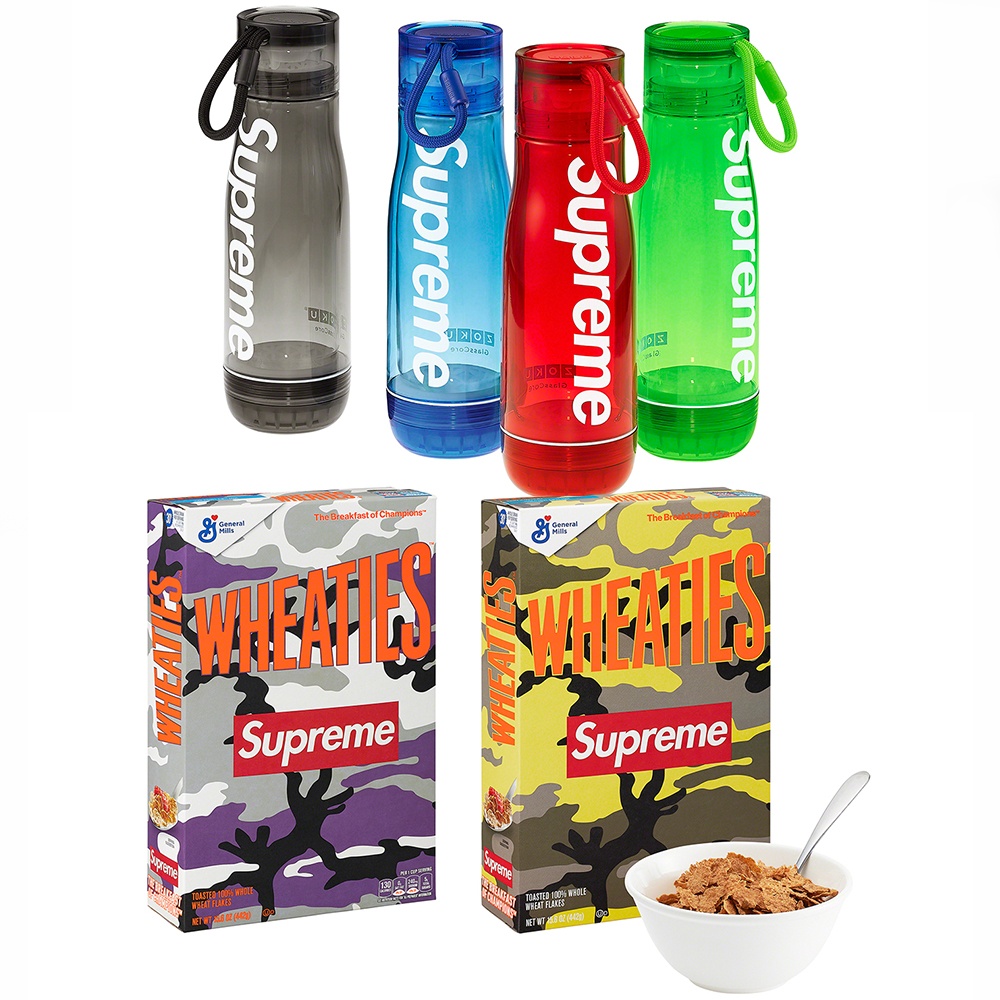 Start your day off right with a bowl of Supreme Wheaties from General Mills covered in Purple or Yellow camo. Part of your complete breakfast. Also, drink down some water and stay hydrated with the Zoku plastic water bottles in Black, Red, Blue, and Green.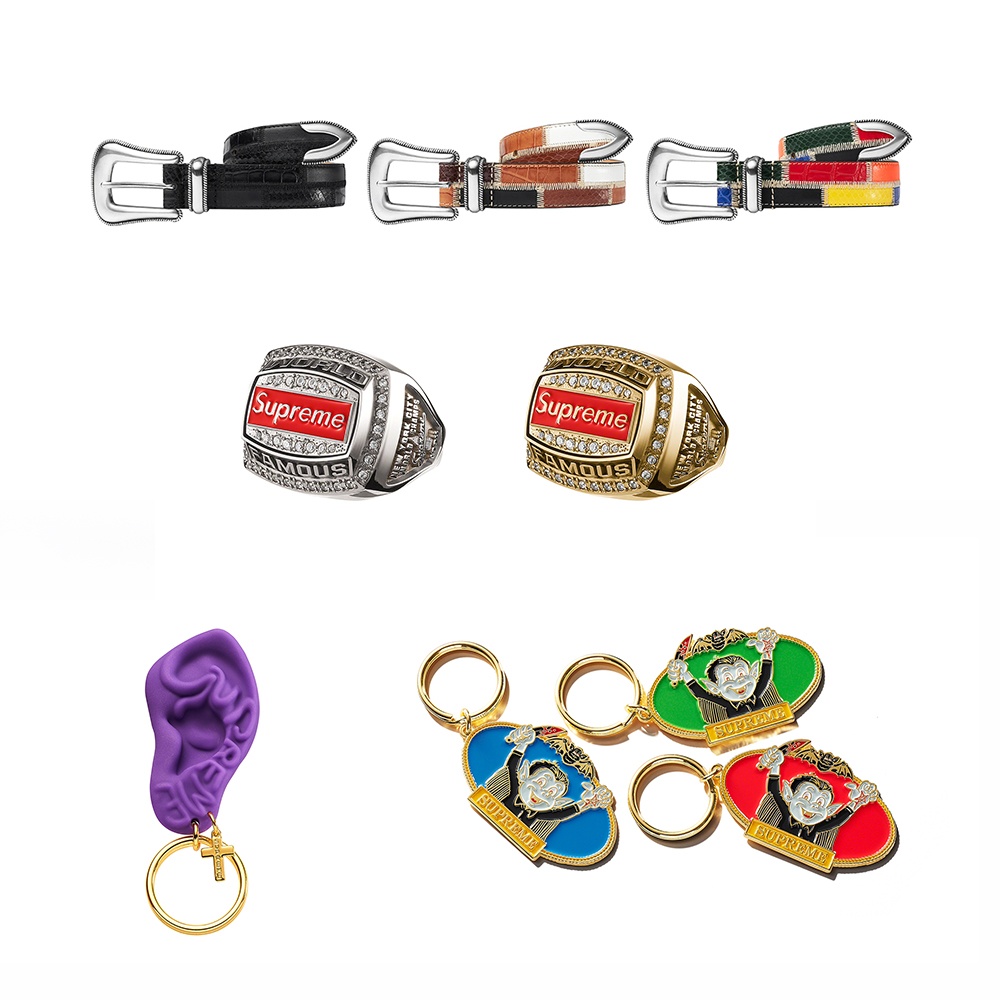 Belts, rings, and keychains, oh my! Supreme outdoes itself with a plethora of each to rock with your personal sense of fashion.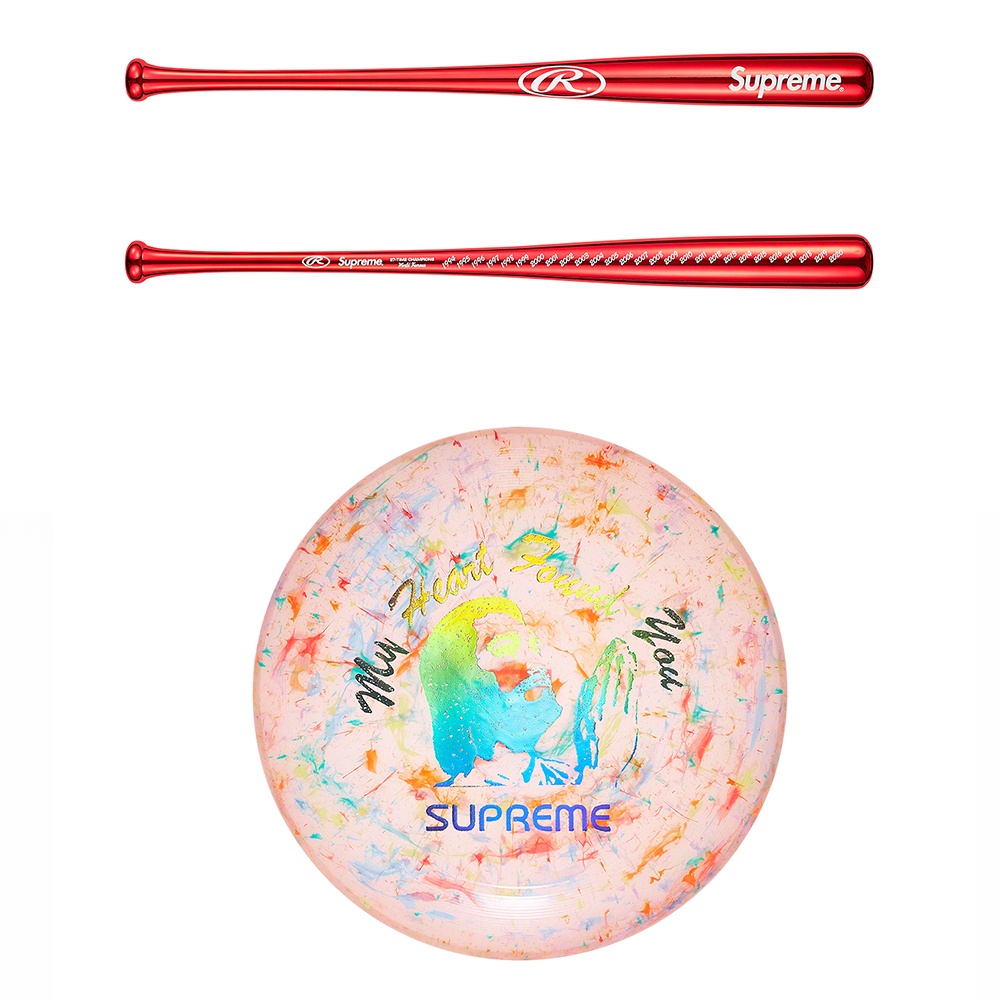 Hey batter, batter swing! Check out this gorgeous Rawlings wood baseball bat. Make frisbee extreme again with the bright and vibrant Wham-O Savior frisbee that reads "My Heart Found You."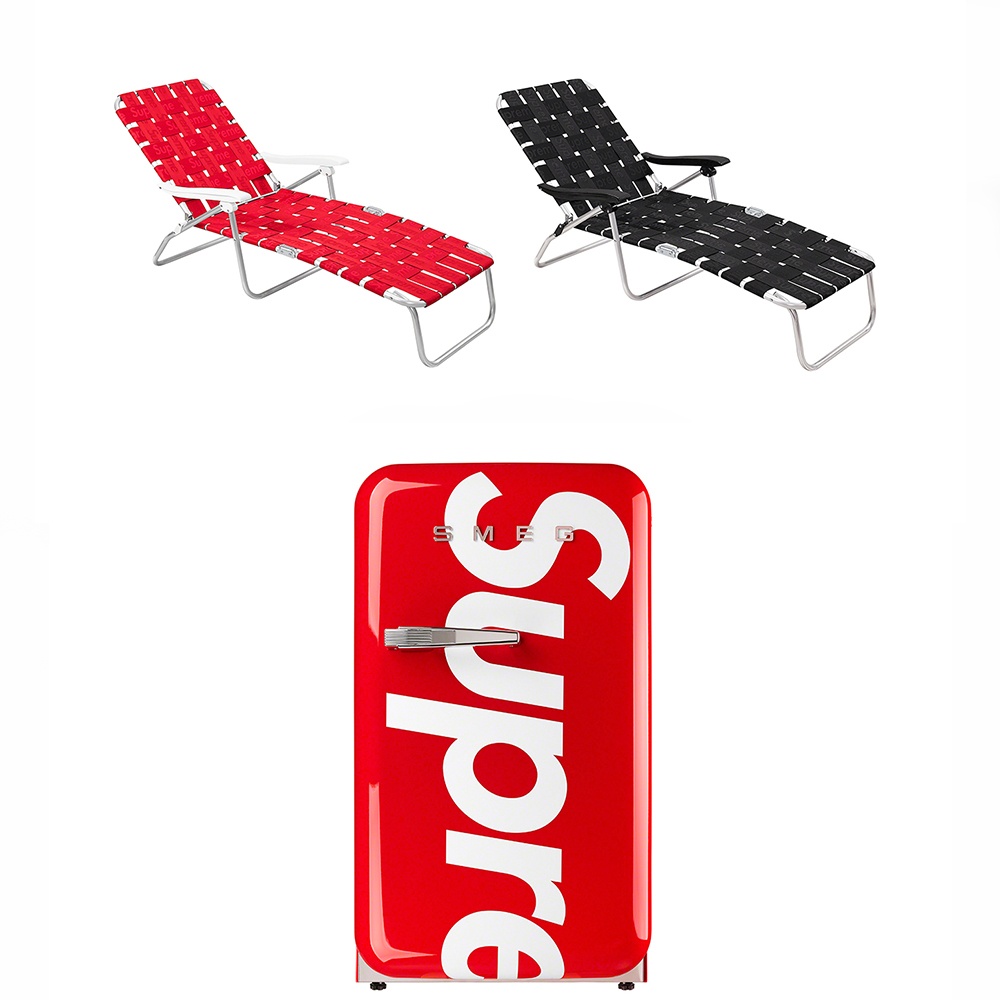 Layback and chill, literally, with these Black or Red woven chaise lounge chairs and SMEG mini-refrigerator.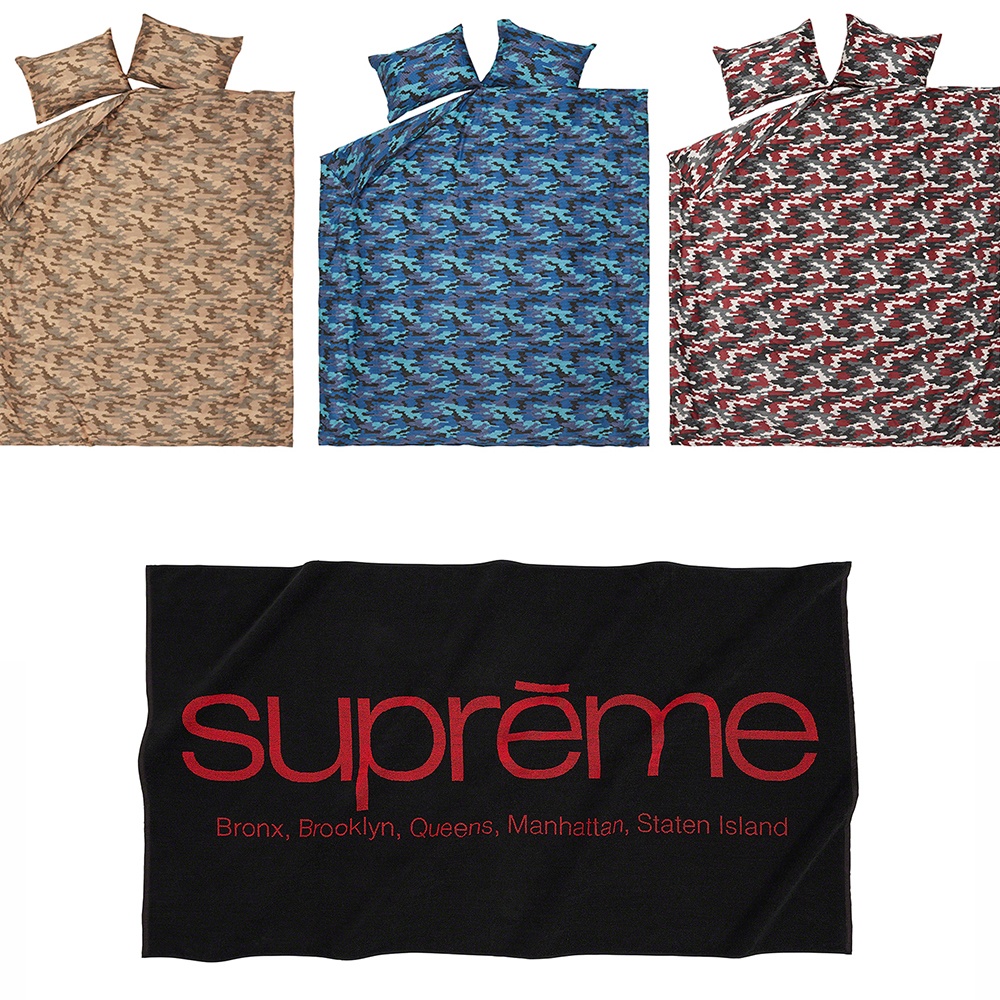 Finally, wrap yourself up and get cozy with three different colored camo duvet and pillow sets. Or dry off after a swim in style with a Black Five Boroughs towel.
Obviously, this doesn't come close to covering all the accessories, let alone the rest of the actual collection. There are umbrellas, bags, skateboards, sleeping mats, even Zippo lighters just to name a few pieces not featured here. However, more posts on the entire Supreme Spring/Summer 2021 Collection. So, be sure to keep it locked to YankeeKicks for more info coming soon.
Looking for more stories like this on the go? If so, head over to the YankeeKicks App for a selection you won't find anywhere else. Be sure to check out our coverage on other stories here. Also, for more sneak peeks, reviews, and releases of the hottest kicks, take a look at our Youtube channel. Finally, for the latest on-feet photos follow our @YankeeKicks and @YankeeKicksNews IG!