The Yankeekicks Store wants to help sneakerheads grow to collectors with accessories needed to protect your investments like our Yankeekicks Shoe Rack Crates. Yankeekicks has taken social media by storm. His on feet collection images support hundreds of sneaker articles, has access to some of the most exclusive kicks and even started his own sneaker blog reporting on rare, unreleased and hyped up sneakers. Moreover, he wants to you grow your own personal collection with the launch of the Yankeekicks Store.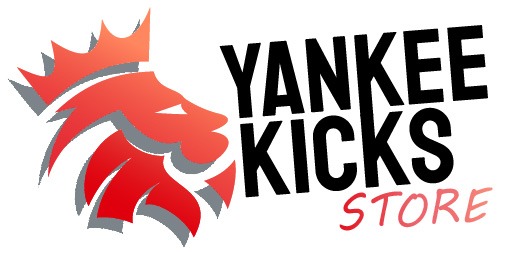 Sneakers are no longer just footwear or even fashion. But, an investment comparable to art or precious stones that can appreciate overtime by just existing.  Major releases, collabs and exclusives make history, support causes, promote movements and so much more, all usually before ever being worn. Don't get caught without the accessories you need to keep your prized possessions in the best possible conditions.
Yankeekicks Premium Shoe Rack Crates
For our first item, we focus on what everyone needs, shoe rack crates. Leaving sneakers exposed to the element can cause early yellowing and leaving them in their OG boxes can get confusing as your collection grows and don't always hold up in storage. Try our Yankeekicks shoe rack crates. Our specialized shoe rack crates have smoothed edges, and open from the longer, rectangular side using magnets for easy access. The magnets also make for optimal stacking both vertically and horizontally giving the collector different storage/display options. Comfortably fitting sneakers as large as a Men's 16, we offer Black, White and Fully transparent crates perfect to match your mood, décor, or sense of style.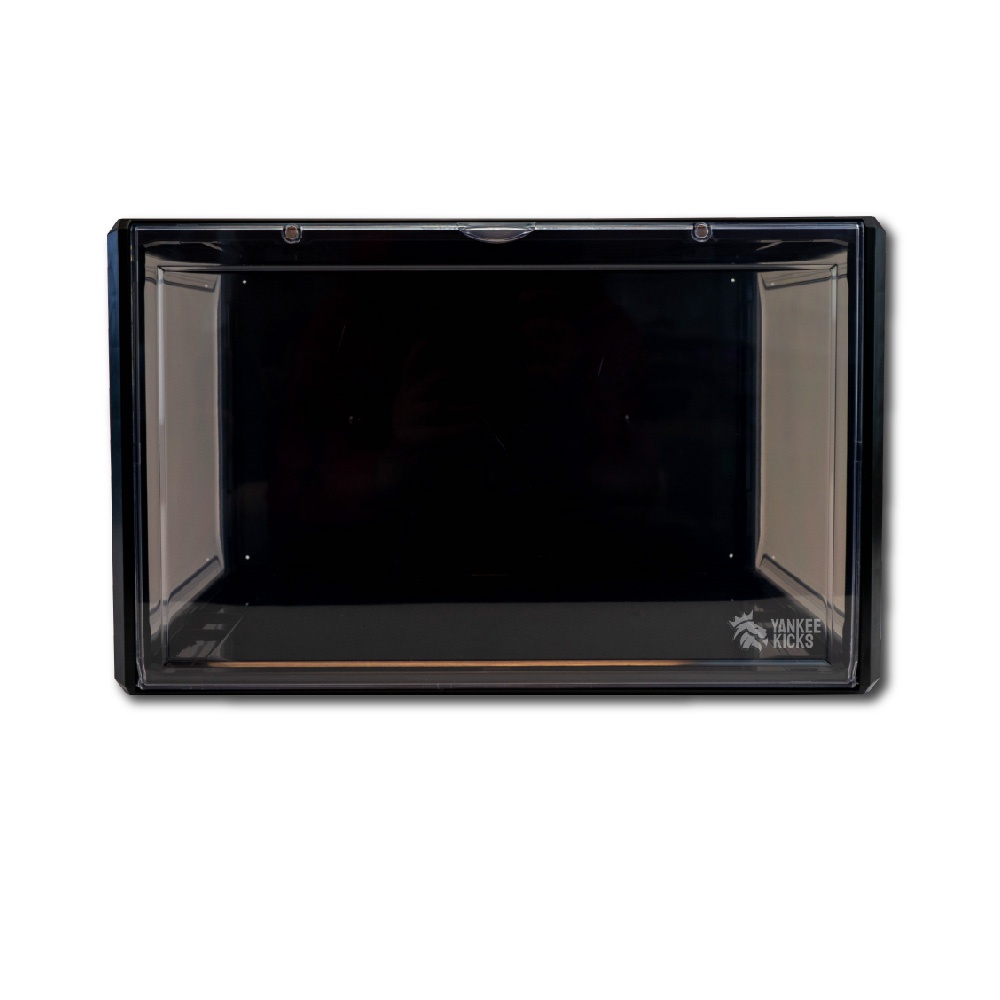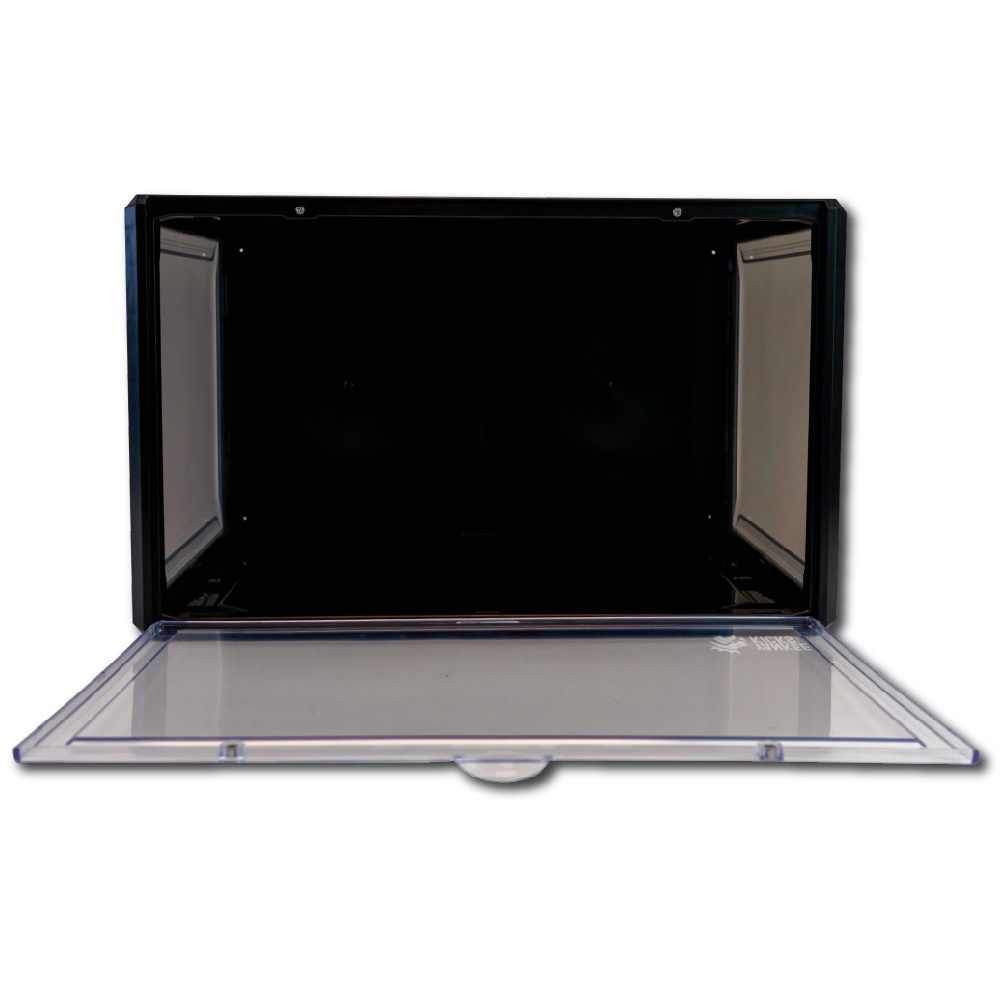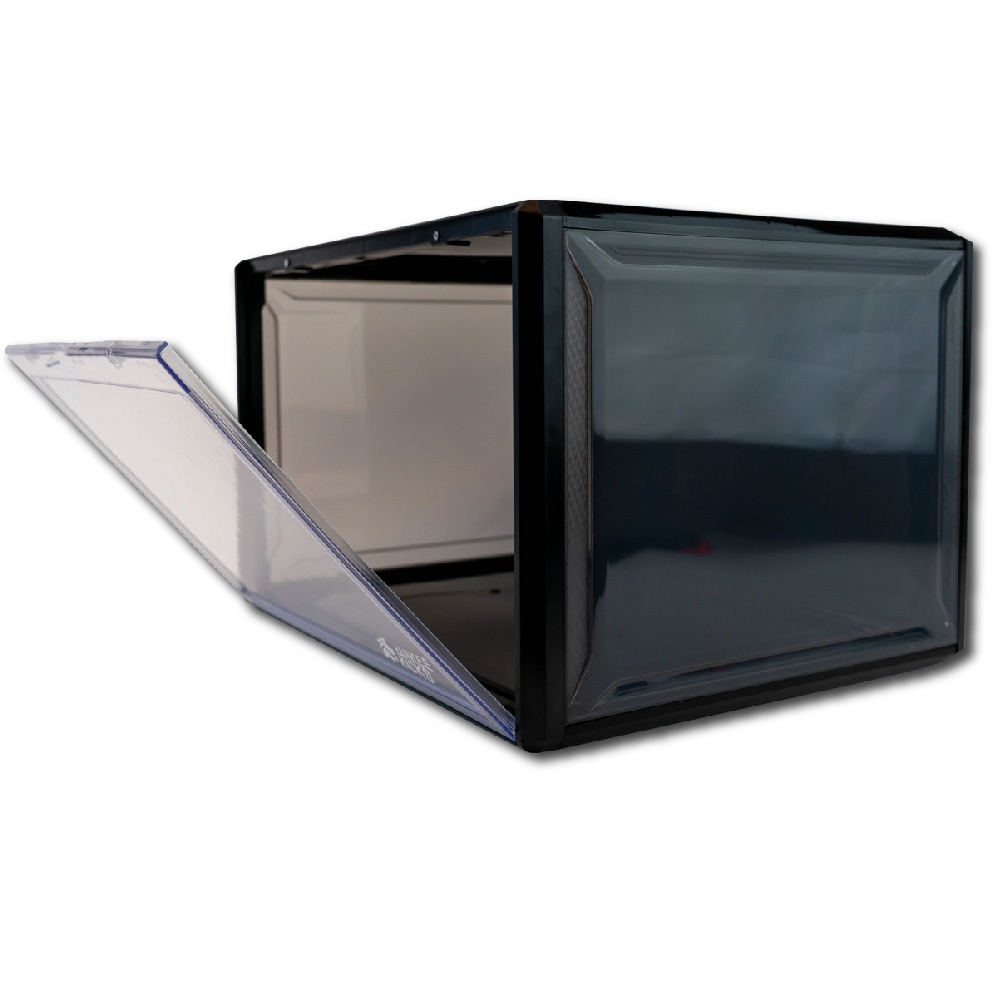 The Yankeekicks Store plans to launch June 8, 2020. Stay tuned for links and more information. Until then, the best way to support the Yankeekicks team is keep checking out our posts. Also, for more sneak peeks, reviews and unboxings, take a look at our Youtube channel. For the best on-feet photos follow our @YankeeKicks and @SnkrsDen IG!